Wu Tao Instructor Training Retreat 2019
6. November, 2019 @ 19:00

-

13. November, 2019 @ 12:30
Transform your mind, body and life at our 7 day Wu Tao Instructor Training Retreat. 

Wu Tao Instructor Training retreat is open to people who have a passion for dance, healing and meditation and, who want to experience powerful, lasting transformation.

This course is a life-changing experience enabling you to incorporate Wu Tao Dance into your career and supporting you to embark on a journey of self-enquiry and healing.

Wu Tao Dance combines powerful music, calming meditation and energising dance in one unique exercise that is practiced by thousands across the globe.

The true healing power of Wu Tao Dance Therapy lies in its accessibility; anyone can practice it. The balancing movements are dynamic yet flowing and easy to follow, meaning there is no stress on any part of your body. Through grace, energy and authentic self-expression, Wu Tao Dance will help restore balance and joy to your life. 

BECOMING A WU TAO INSTRUCTOR ALLOWS YOU TO COMBINE YOUR PASSION WITH PURPOSE.
Our Wu Tao Instructor training takes you through 3 important modules, culminating in a blissful 7 day retreat.
Courses one and two can be done from the comfort of your own home. We provide you with all the resources and support you need to embark on this exciting journey.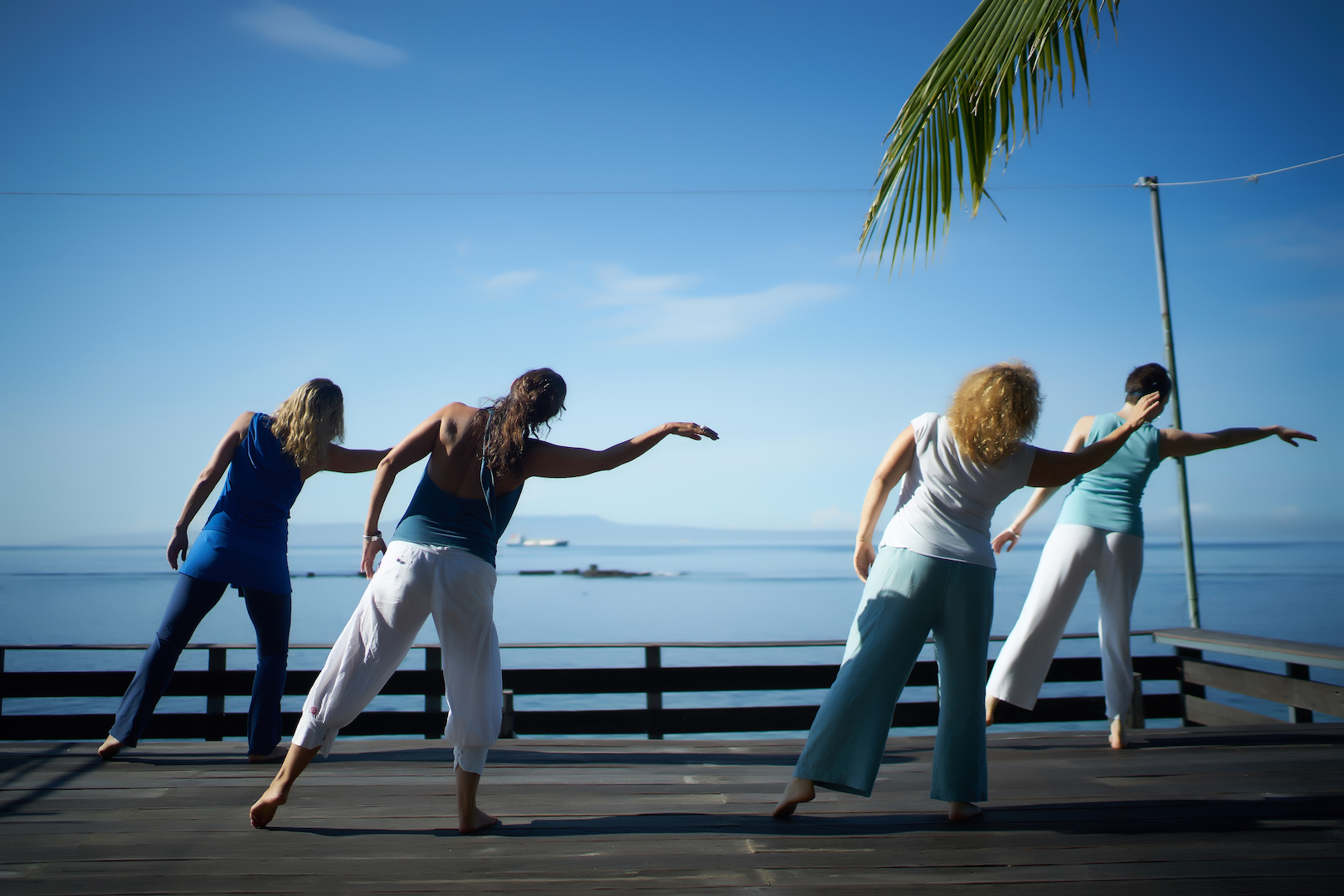 LEVEL ONE
FOUNDATION
The Foundation Course will introduce you to the 5 main element dances practiced in Wu Tao. You will deepen your own practice and come to understand the powerful healing nature of Wu Tao.
LEVEL TWO
EMBODIMENT
The Embodiment Course will help you develop your teaching skills, as well as teach you all the warm-up routines, meditations, exercises and therapeutic processes.
LEVEL THREE
MASTERY TRAINING
The final training module is a 7-day intensive training retreat. Here, you will learn the practice and theory of teaching Wu Tao Dance.  Develop a practice that takes peace home with you. Over 7 days you'll find yourself in a blissful retreat location, learning Wu Tao and training to share your deep peace with others.

You'll connect with a like minded community, and heal yourself through dance, meditation and total relaxation.

You will walk away a fully accredited Wu Tao Instructor if you choose, and take with you a personal practice you can call on whenever you need.

This training course is held in beautiful Bali,with stunning natural landscapes, delicious food and peaceful accommodation.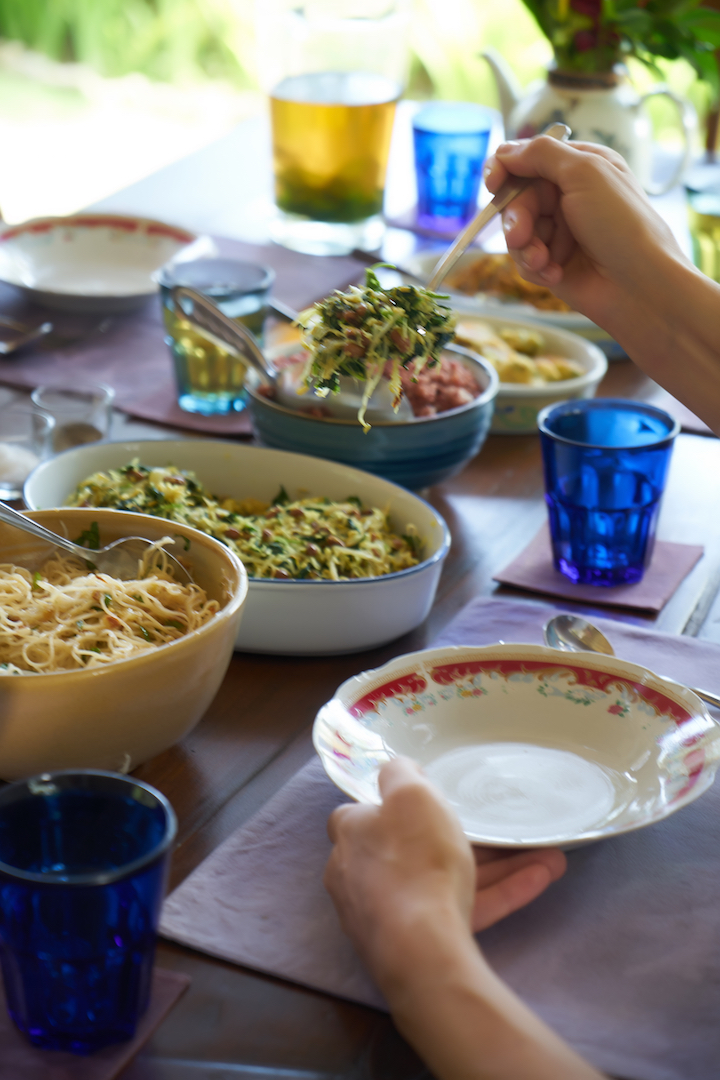 WHY BECOME A WU TAO INSTRUCTOR?
Do you often feel like you're not doing what you were put on this Earth to do? Have you been searching for an authentic way to support and heal others?
We believe that the truest road to happiness starts with a conscious and mindful decision to help others, which is exactly what you'll do as a Wu Tao Instructor. By first healing yourself from the inside out, you'll learn how to help others heal in a beautiful and gentle way.
Teaching Wu Tao is an amazing way to naturally develop supportive communities, which is more important than ever in an increasingly disconnected world.
By following the Wu Tao Instructor's Path you will not only balance your own physical and emotional well-being, but also restore health and joy to the minds, bodies and spirits of those you teach.
Every class you teach will help you achieve greater flow within your life, a sense of inner-peace and a stronger heart and body. You'll also be the catalyst for helping countless students finally heal.
To become a Wu Tao Instructor, no previous experience is necessary as we provide all the essential tools for your training. However, you do need an open mind, a willingness to learn and a passion for helping people.
Many of our successful instructors come from backgrounds in health, education or small business.
Wu Tao can be a wonderful adjunct to your current career, especially if it's in one of these areas.
After your 7 Day Intensive Training, you have the option to take the accreditation assessment. Once successfully completed, you will be awarded a certificate of accreditation and issued with a license to teach Wu Tao.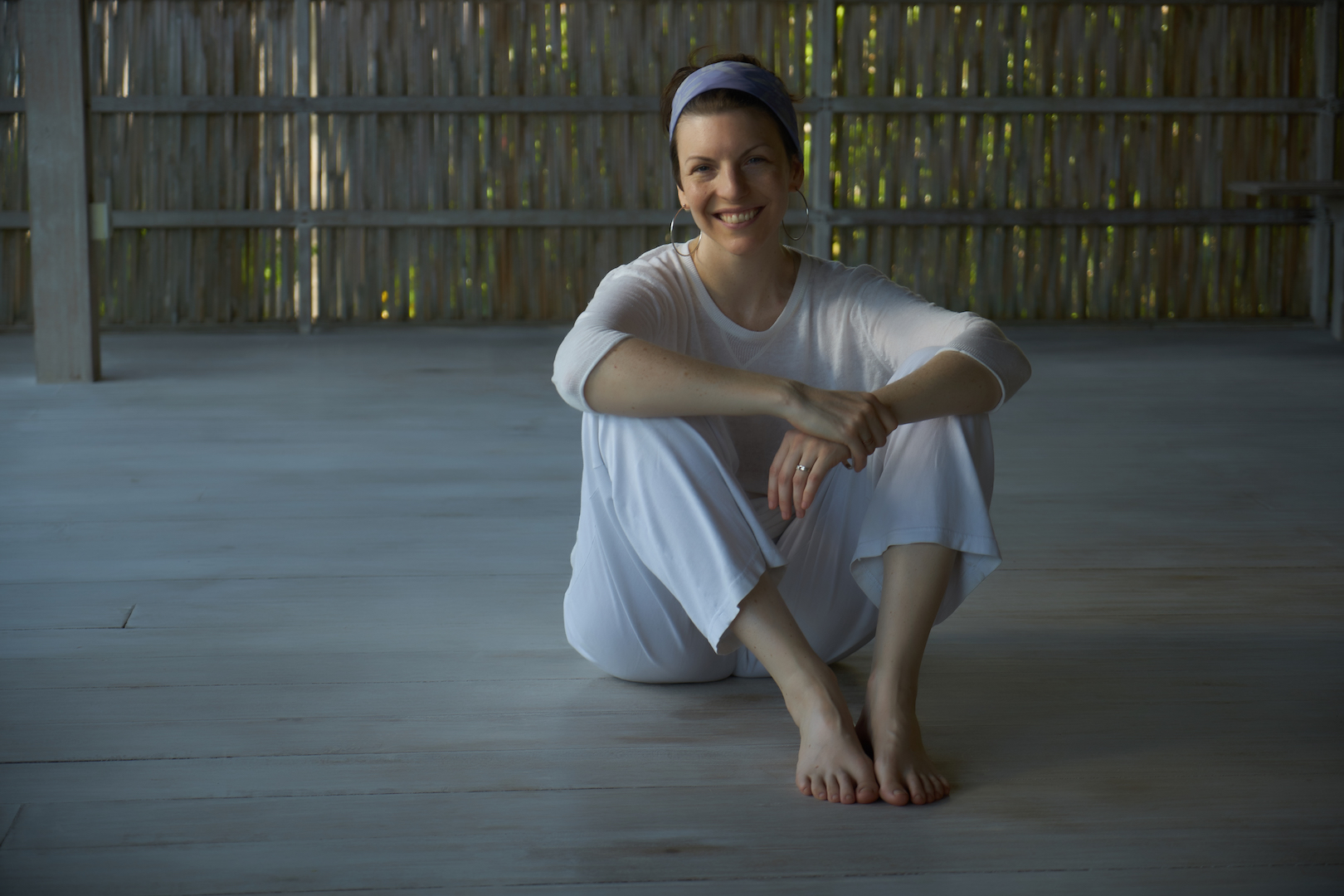 WHAT PEOPLE SAY
I decided to do the Wu Tao retreat months ago in which time my life circumstances changed dramatically, meaning I didn't commit to go until a few days before it started. But so so glad I did! What a wonderful, inspiring, varied, relaxing and energising experience! The venue was stunning with a magnificent view over the ocean from the dance studio and the rooms. The retreat was a perfect balance of personal space with dance, meditation and social time.  Michelle your teachings were gentle, light yet also very deep.  I feel sooo much better than when I first arrived. Clear headed, healthy and relaxed in body, heart and spirit. Thank you!
MARIANNE
I turned to Wu Tao because I needed to dance again and because I know it allows my mind, spirit and soul to dance. I knew Wu Tao would help me find my centre and get grounded. Wu Tao retreats have been beautifully relaxing and allowed me to just be. I feel able to return to my everyday life feeling more myself and better able to respond to what's going on around and within me.
LAURA
I love the experience of dancing with the group – and a bonus is finding kindred spirits among my fellow dancers. I leave the classes feeling relaxed and at the same time energised. Wu Tao is the best thing I've done for myself in a long time and I hope I will continue to dance till the end of my days in this body.
BARBARA
Thank you for creating such a gentle yet empowering space for self reflection and growth. It has been a week of deep transition and transformation in the most fun and loving way! The group support and the freedom to be alone was the perfect balance. The atmosphere at Pondok Pisang allowed the flow of the class and life to be uplifted to a heightened vibration. I am so grateful for the gift of Wu Tao dance and look forward to sharing it with others.
KA'ALE SEA
Thank you for the gift of Wu Tao. My heart is singing, I feel showered with blessings of connection & love and have come home with momentum & a deep desire to share my depth for the greater good. I very much look forward to teaching these beautiful dances. Blessings to the Wu Tao Community.
CHRIS
You can find more information about the training and the 7 day retreat at https://wutaodance.com/instructor-training/
Related Events